Companies cease sales of e-liquids with labeling or advertising that resembled kid-friendly foods following FDA, FTC warnings
30, August 2018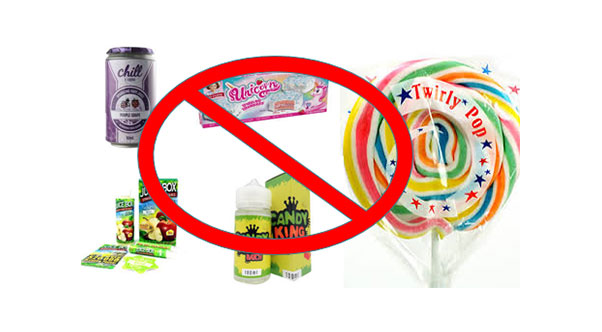 The warning that the FDA had issued in May this year against as many as 17 companies that were selling e-liquids that carried labeling or advertising that resembled kid-friendly foods has paid off. On August 23, 2018, the agency announced that all these manufacturers have stopped selling these friendly food products, which typically included kid- such as juice boxes or candy, or food items such as cookies.
The premise on which the FDA, in partnership with the Federal Trade Commission (FTC) had built the case against these manufacturers was false and misleading branding. The danger which the FDA and the FTC discovered from this exercise was that they lured children and other minors into these spurious products which contain nicotine, tobacco or other substances derived from them.
This is a small sample of the brands that the FDA and the FTC discovered during their drive against such e-liquids with labeling or advertising that resembled kid-friendly foods:
One Mad Hit Juice Box
Candy King Batch/Candy King Sour Worms
Unicorn Cakes
Chill Purple Grape
Twirly Pop
Part of the FDA's Youth Tobacco Prevention Plan
This latest action from the FDA is part of its Youth Tobacco Prevention Plan. As part of this plan, the FDA has aggressively stepped up its efforts to enforce its own existing regulations that are aimed at preventing access by the youth to tobacco products. E-cigarettes and other vaping products are popular items in this category.
This movement gathered steam with the FDA recently launching an aggressive campaign nationally in late 2017 on both online and physical retailers selling dubious products and issuing warning letters to businesses that sold JUUL brand products to minors. As we know, JUUL is a popular alternative to cigarettes which markets e-cigarettes.
These nationwide actions led to the issuance of Warning Letters to these 17 companies, which were warned to stop selling their e-liquids with labeling or advertising that resembled kid-friendly foods. 13 of these 17 Warning Letters were issued in association with the FTC.
Rising numbers of addictions among children
The stringency and urgency of these actions from these agencies needs to be seen in light of recent revelations by the National Poison Data System data, which showed that as the popularity of the electronic nicotine delivery systems (ENDS), such as e-cigarettes spiked, so did the number and frequency in the calls to poison control centers and visits to emergency rooms asking for attention towards children as young as under six years of age. Most of these calls and admissions were caused by to e-liquid poisoning and exposure to other forms of liquid nicotine.
The FDA is seeing this exercise as part of its larger concern over the fact that there has been a sharp rise in the consumption of e-cigarettes among middle and high school students in the US. It estimates that over two million children in this age group consume ENDS and other nicotine-based products. The FDA is worried that such misleading and deceptive enticements lead young people into this habit, which has the direct effect of triggering changes in the brain that induce addiction. Once addicted, these children become vulnerable to a host of ailments such as seizure, coma, respiratory or cardiac arrest.
While such stringent direct action is one of the means by which the FDA aims to implement its Youth Tobacco Prevention Plan; it also seeks to regulate the use of tobacco use by young children through a comprehensive plan that it put in place around in late July last year. In addition to making designing, labeling and packaging of such products less attractive; steps to make tobacco products less toxic and addictive are part of this plan.
Read more